Proprietor: Carl Edgeton
Edgeton Hardware and Repair serves Oran and the surrounding area with a good variety of hardware items. The store also houses the post office. Carl spends most of the time on the road doing a variety of electrical wiring, plumbing, furnace and air conditioner installations. In addition Carl has a backhoe, trencher, bucket truck, and various other machines to facilitate his work. Carl's son Kevin assists Carl on occasion when he's off from his regular trucking job. Carl's wife Norma is manager of the Kwik-Star convenience store in Readlyn, but spends off time helping Carl with his work. Linda Leistikow is the storekeeper, with occasional relief from Shirley Holub.
---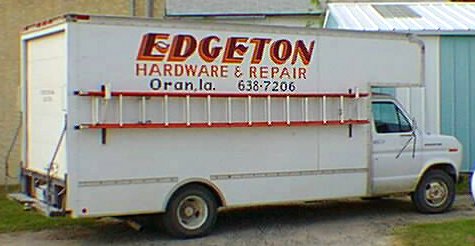 At left is one of Carl's service vans. On most occasions everything needed for a job can be found in this van.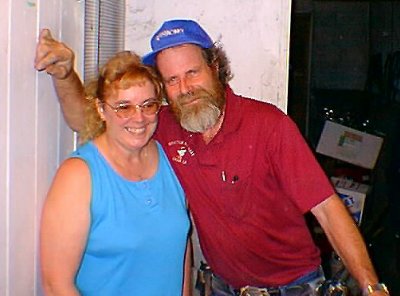 Carl and Norma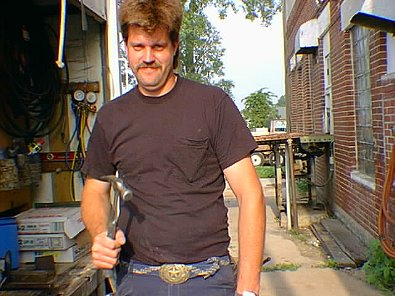 Kevin at work

---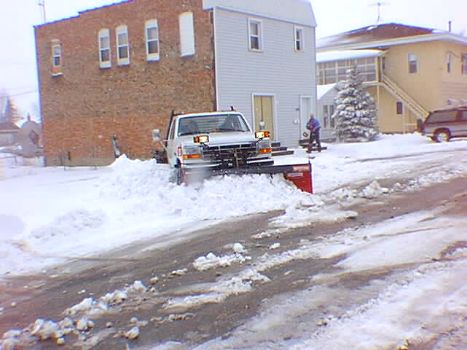 Carl (and Norma) plowing snow on Main Street

Back to the ORAN page.

---