Businessman constructs hometown sign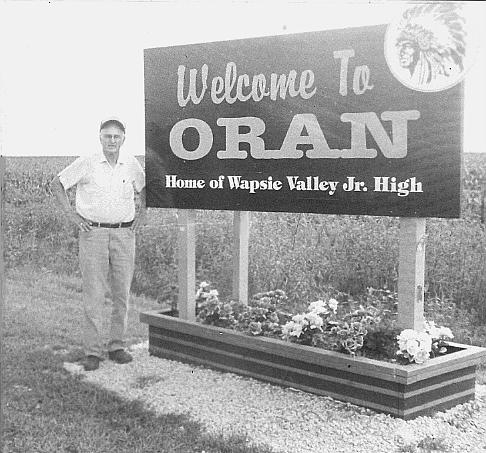 Leonard Lorber, lifelong Oran resident and businessman, felt his community should have a welcome sign, so he constructed and maintained the original Welcome to Oran, Home of Wapsie Valley Junior High, sign located at the west entrance to Oran. Local merchants helped pay for the material and Fred McCalley of Hazleton painted the letters and warrior head. The sign was erected in the spring of 1998. Leonard decorated it with flags for special holidays.
In 2007, since the weather had deteriorated the sign somewhat, and since the junior high school is no longer located in Oran, local supporters chipped in and this NEW SIGN has replaced it.
Note: Leonard passed away on January 13th. See "A Page for Leonard"
Photo by Deb Kunkle
from the Oelwein Daily Register


Back to the ORAN page.

---