Oran Tap & Cafe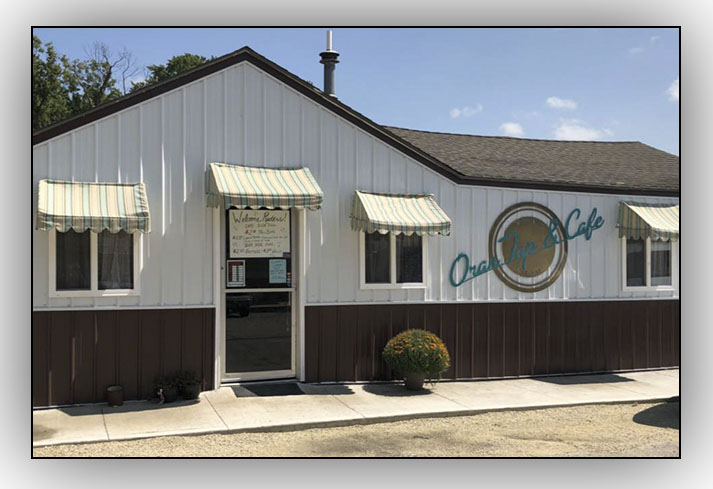 Proprietors: Jake and Corinne Schares
Every town has to have a place to "let it all hang out."
Owned and operated by John Bailey as "Bailey's Tap" for over 45 years, and by Kerry Rushing
as The Oran Tap from 1994 until 2001, then by Barb Treptow
until December of 2010, with Tom Pitz and other owners after that. It was closed in the fall of 2017.
In 2018, the Oran Tap and Cafe was remodeled and re-opened by new owners, Jake and Corinne Schares.